Making Equal Layers
In this Math Vitamin, students help the Read Aloud characters Rosie and Bailey make the Italian dessert tiramisu. Each layer of the dessert contains only one ingredient, or color of rod, and different-sized pans create a challenge to find ingredients that fit. Once students have combined rods of different lengths, they fill the pan, record their work, and write equations to describe what they've built.

|
Download Math Vitamin :
PDF
Notebook
Story: We have enjoyed soup and pasta. Now it's time for a delicious dessert! Let's try our hand at making the Italian dessert tiramisu. This dish is made up of layers. Each layer of your concoction should contain only one color (ingredient), and you will notice not all ingredients work in every pan. Explore our colorful Cuisenaire ingredients and get cookin'!
Inspired by Granny Torelli Makes Soup by Sharon Creech; HarperCollins Books, 2005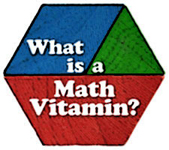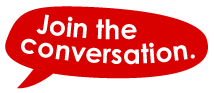 ---
Go to related Common Core State Standards:

---

Math Vitamins: Ages 6-8

Building Value from Different Factors

|

Download Math Vitamin :

PDF Notebook Throw that produce on a Freight Train! A lot of people in the 1-2s asked how produce makes it from a ship to places farther away from the ocean. One very important way is by TRAIN!

Train cars come in different lengths, but should be packed as fully as possible to use their space well. Today, let's experiment with some different lengths of train cars. Your job is to find all of the different ways to fill each car using only one color per row. For example, a train worth 4 units could be built in three different ways: 1x4=4, 2x2=4, 4x1=4

This morning, experiment with one of these lengths of trains:
9 10 12 15 16 18 20

How many different rows can you build for your train? Remember, each row can only be one color- not all colors will work! Record your findings carefully like the "4 train" has been recorded here on the board." Happy shipping!

---